Gen Art's The New Garde: LA Fashion Week, March 2008
Since 2003, Gen Art has given the opportunity to emerging fashion talent to display their work in high-profile group runway shows and fashion presentations in New York, Los Angeles, Miami, and Chicago. Designers debuted by Gen Art include: Zac Posen, Rebecca Taylor, and Philip Lim for Development.
Taking place during L.A's Fashion Week, the New Garde sashayed at the Park Plaza Hotel,showcasing designers including Jessie Kamm, J. Mary, and Le Sang des Betes.
Upon Entering the Park Plaza, guests were greeted with a Singing in the Rain and Grecian Goddess motif. Three young gamines, encapsulated in clear white boxes and holding transparent umbrellas, smiled bravely while faux raindrops splashed upon their fetching bright blue dresses. They carried parasols labeled Botox, a cynical insinuation that a wrinkle-free complexion can keep rainy days at bay?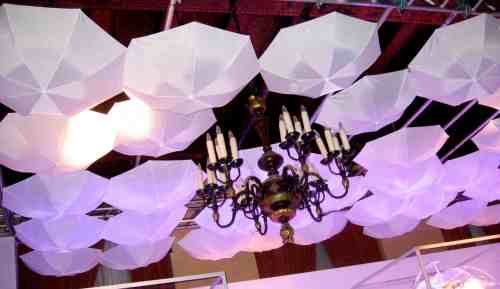 A few steps beyond, tall, willowy Graces in floor-length yellow and white draped gowns, stood atop platforms, like Aphrodite or Galatea, ready to spring to life. The blue dresses conveyed a sense of playfulness, outfits to wear to paint the town red. On the other hand, the yellow and white gowns expressed formality, attire for a wedding, while the fringe hinted at the potential for kicking up one's heels, a throwback to the Charleston, Roaring Twenties, and visions of Daisy Buchanan.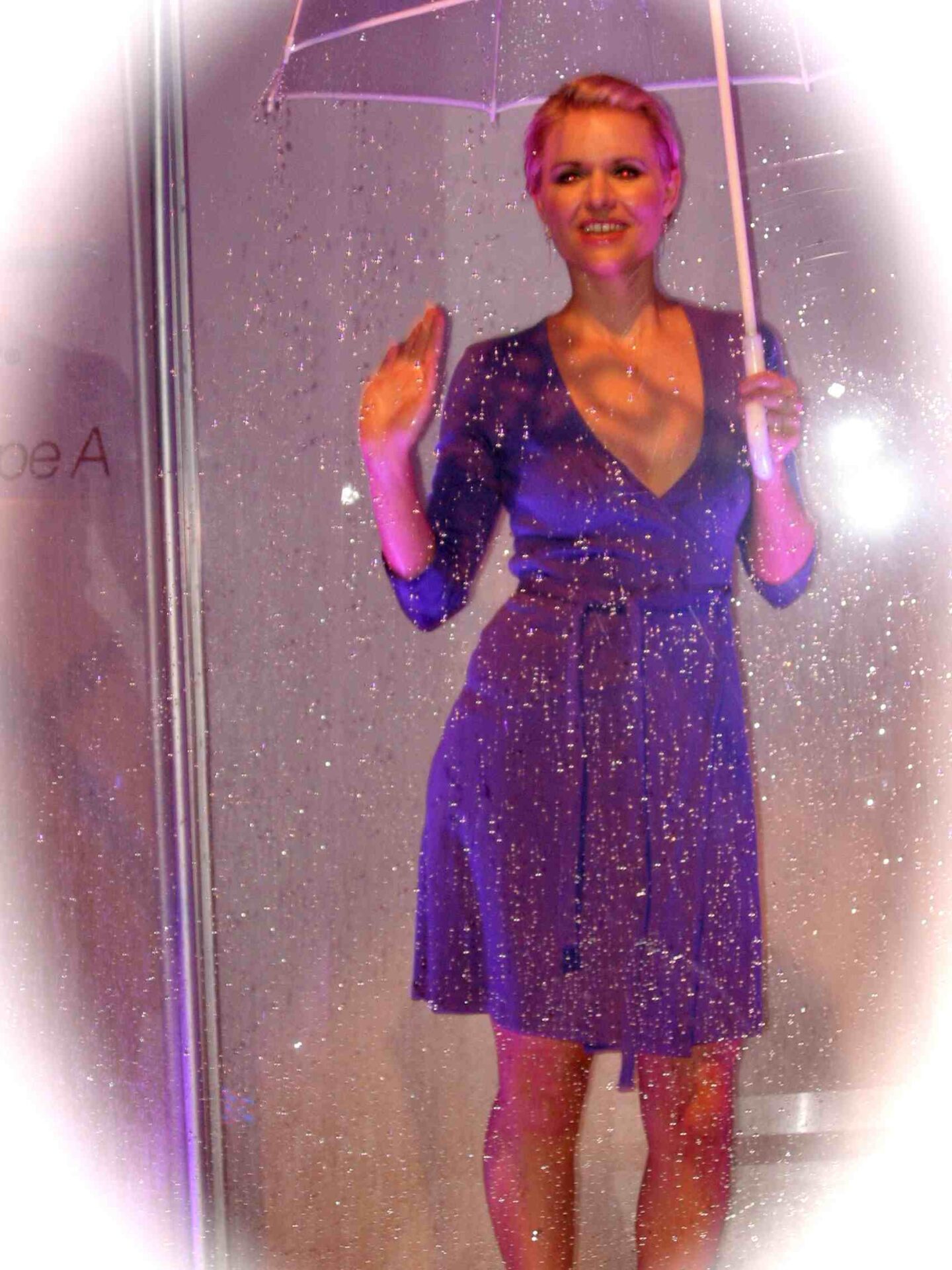 J. Mary's demi-couture employs structured feminine tailoring, evoking Film noir, enthralling Femme Fatales of the 1940's in their trench coats and power suits. J. Mary favors dark colors, and the rotating runway of the Gen Art show hinted at smoke and mirrors, a mystery lurking behind the curtain.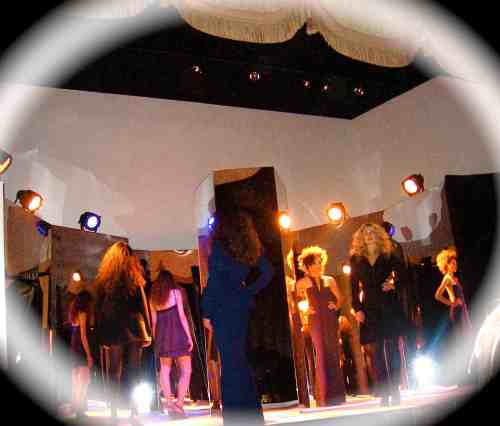 J. Mary
Jessie Kamm displayed her collection in an Out of Africa Motif, a tableaux of models standing inside a khaki-colored tent replete with exotic plumage and plants. On the pulse of fashion, Kamm's work corresponds with the popular safari trend that has taken the runways by a Botswana storm. Kamm's clothes are eminently wearable, from the classic white shirt and khaki pants that can take one from work to travel in the Serengeti. Kamm's work reminds women to put their best foot forward; it is, afterall, a jungle out there.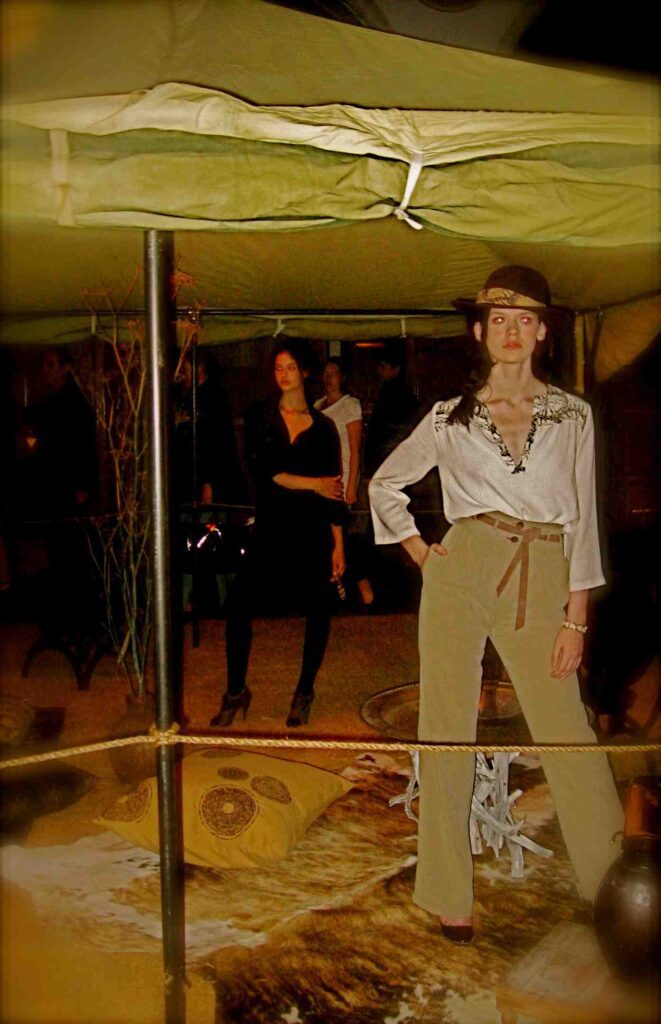 Jesse Kamm
Nature is a recurring motif in Kamm's work; a trip to Joshua Tree National Park, inspired her Desert Death collection. Monarch Butterflies, tortoises, and rabbits transform tunics, tanks, and hooded capes into wearable art. (See http://www.jessekamm.com/).
Kamm draws the original designs by hand. Vogue calls her work, "artisinal hipster" clothing, but her ethic goes beyond the simply hip. Kamm, along with her scientist husband, Lucas Brower, own land in Panama that they are converting into a sustainable sanctuary which runs on solar power and rainwater. Beyond the runway, the fashion, and the spectacle, looking to the Earth for inspiration and striving to protect her is what is truly beautiful.
Text and Photography Copyright © 2008 LMS