Cultural Events LA this weekend: August 1-2
ngelenos, take a weekend getaway, and immerse yourselves in music!
La Jolla Music Society Summer Fest
from August 1-August 24, is a nationally-recognized chamber music festival featuring over 70 world-class artists and ensembles performing 16 concerts.
This cornucopia of musical treasures includes: jazz, dance, and works by Mozart, Bach, Brahms, Stravinsky, Messiaen, and many more.
For information about tickets, please visit the web site below.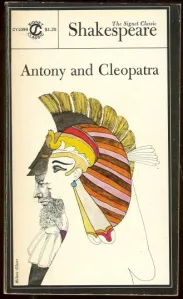 Antony and Cleopatra
Shakespeare by the Sea
Saturday August 2. 7 P.M
Bonita Canyon Sports Park.
1990 Ford Road.
Newport Beach.
"O excellent! I love long life better than figs." Act I. Scene 2.
For more information, visit: http://www.shakespearebythesea.org/
Pietro Germi Films at LACMA
Two comedies by Italian director Pietro Germi.
Fri. Aug 1st & Sat. Aug 2nd.
7:30 P.M Divorce Italian Style.
9:30 P.M Seduced and Abandoned
http://www.lacma.org/programs/FilmListing.aspx#1206741948808