Review: Young Director's Night at LACMA
Review: Young Director's Night at LACMA
by Leticia Marie Sanchez
On March 5, LACMA Muse presented its 10th Annual Young Director's Night. Six talented young directors presented a wide range of creative films.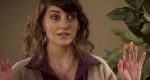 Left. Sylvia Sether's "Overdrawn." Winner of the Art of Film Award
Cat Youell's "The Mischievous Case of Cordelia Botkin" brought to light a true story episode from 19th century San Francisco history (death by chocolate) with charm and humor.  Sylvia Sether's "Overdrawn," (and winner of the Fourth Art of Film Award) exhibited comedic chops and timing in its depiction of a single bank teller pushed to the edge. Jordan Bloch's "Underdogs," created unsettling tension as a bounty hunter wreaked havoc amongst diners in a roadside restaurant.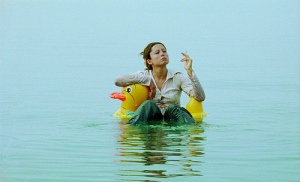 Left. "House of Olive Trees" directed by Thouly Dosiois
Thouly Dosiois' beautifully shot "House of the Olive Trees," set in Greece, was reminiscent of the films of Eric Rohmer in her marvelously sensuous shots of setting, slowly unfolding before our eyes. 
Fady Hadid's unforgettable "Where We Live" documented the family life and loss of American immigrants from Baghdad with humanism and sensitivity.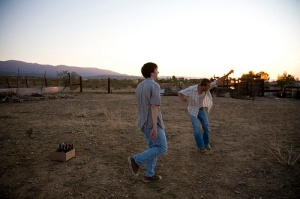 Left. "Shoot the Moon" directed by Alex O' Flinn
Director Alex O' Flinn's compelling "Shoot the Moon," depicted the relationship between Tommy and his troubled brother, Victor, a Marine. O' Flinn's cinematography was pure visual poetry.
The sunny, dreamlike warmth during flashback scenes depicting Tommy walking through fields with Victor and his ex-girlfriend contrasted with the gritty reality of Victor's present, providing clues to his raw despair. O' Flinn's wealth of striking images (all the more incredible given that it was a short film) gave the audience immediate and profound access to the complex characters' interior life. The filmmaker's vision lifted storytelling away from restrictive Black and White; instead, O'Flinn probed life's rich gray area, thereby offering hope for redemption and the chance to shoot the moon.
Kudos to LACMA for allowing these talented young directors a chance to showcase their vision and inspiring us all to shoot the moon.