In the news: Picasso in the garbage? An art thief named Spiderman?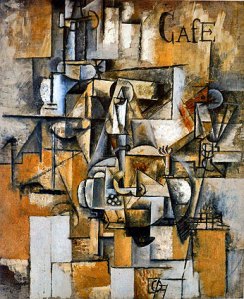 by Leticia Marie Sanchez
FLASHBACK TO AN ART CRIME NEWS STORY FROM 2011
Picasso's "Le Pigeon aux Petits-Pois" stolen from the Paris Museum of Modern Art
Sacré bleu!
Is nothing sacred ?
A Parisian art thief confessed that he dumped more than $134 million dollars worth of art in a garbage bin.
The stolen works, including paintings by Picasso, Braque, Modigliani, Matisse. and Leger were looted from the Paris Museum of Modern Art.
Apparently the paintings were destroyed with the rest of the day's trash.
The sticky-fingered art thief got cold feet after his cohorts in the art spree began to be questioned by police so he dumped the masterpieces in the garbage. Not even the recycling bin, mind you.
Now here is where the spurious story takes an even more sordid turn.
The thief's ally in gaining the stolen treasure was a 43-year-old wall-climbing Serbian who managed to climb inside the museum. The clueless security guards outside were oblivious to the masked intruder within the museum walls strolling around for more than one hour cherry-picking works to his heart's delight.
His nickname?
Spiderman.
For the full story, please read:
http://www.latimes.com/news/nationworld/world/la-fg-france-art-garbage-20111010,0,7870046.story