BOXeight's Fashion:Refocus- LA Fashion Week- March 2010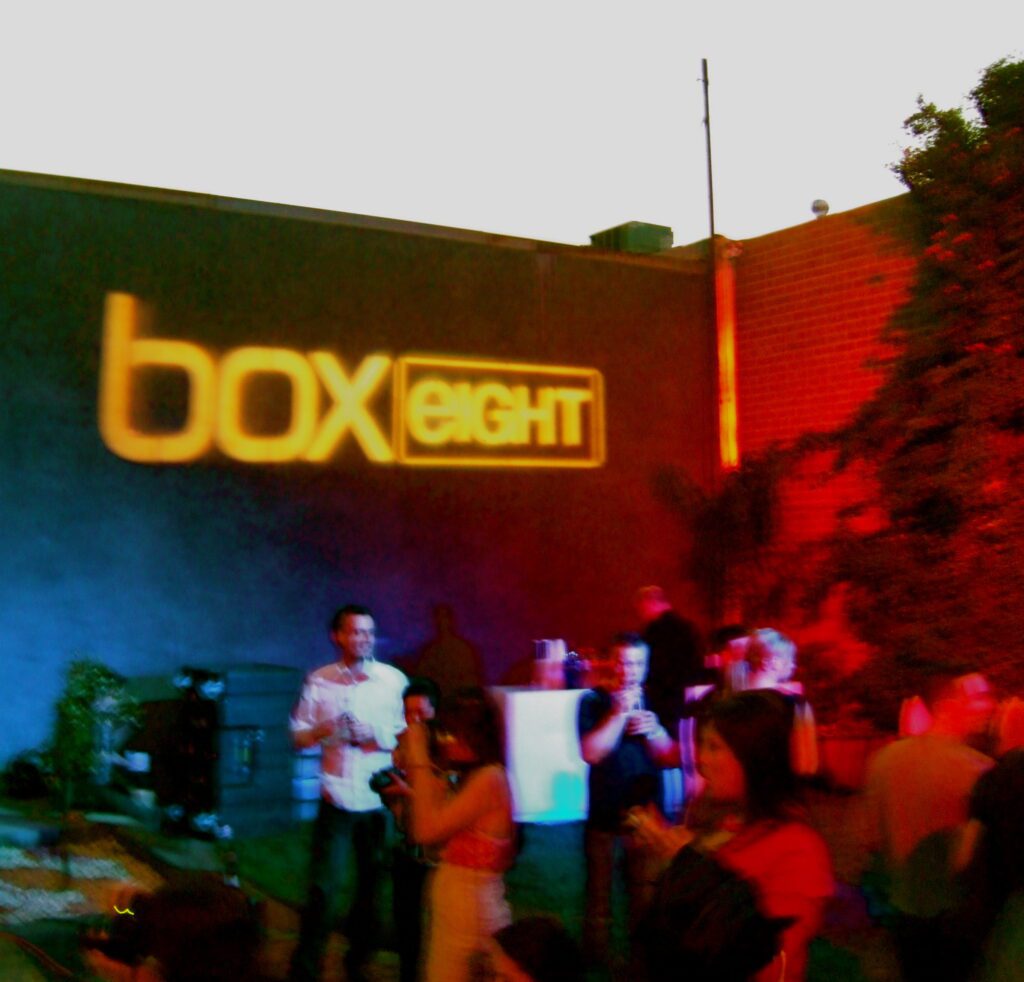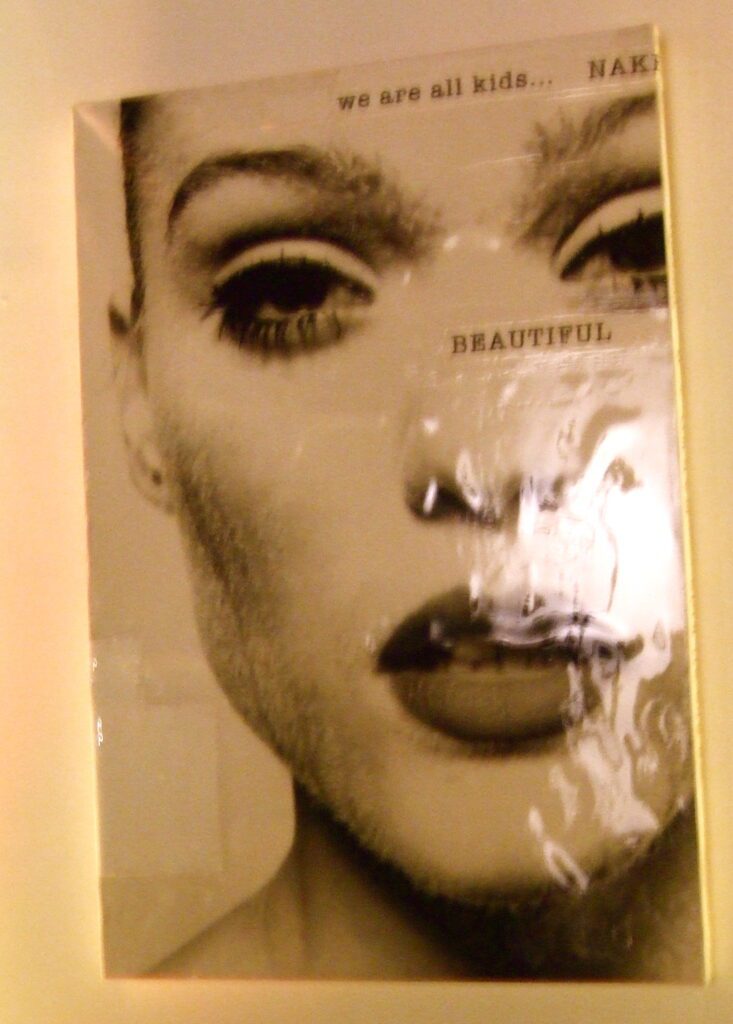 Leitmotifs and Painting with Light; Fashion: Refocus at BOXeight Studios
by Leticia Marie Sanchez
All Fashion Photography:
© 2010 Leticia M. Sanchez
March 20– BOXeight Studios showcased Fall and Winter 2010 Collections from a unique vantage point: a behind-the-scenes look at fashion photography. Guests were voyeurs to the inner sanctum of a photo shoot. The models' make up stations sat on an open stage, and one could observe as the designers placed finishing touches on their creations.
Fashion and photography are sister arts. They both open the door for non-verbal communication. Photography, from the Greek root "Writing with Light" allows one to express the proverbial thousand words in one instant. Whereas fashion was once documented through flat graphic illustration. the advent of modern photography captured the movement of clothes in vibrant dimension.
Similar to photography, fashion serves as non-verbal language. A simple article of clothing can connote religious, political, or social identity. One need only to look at the charged meaning behind the choice of an orange or green garment in Northern Ireland to witness its communicative power.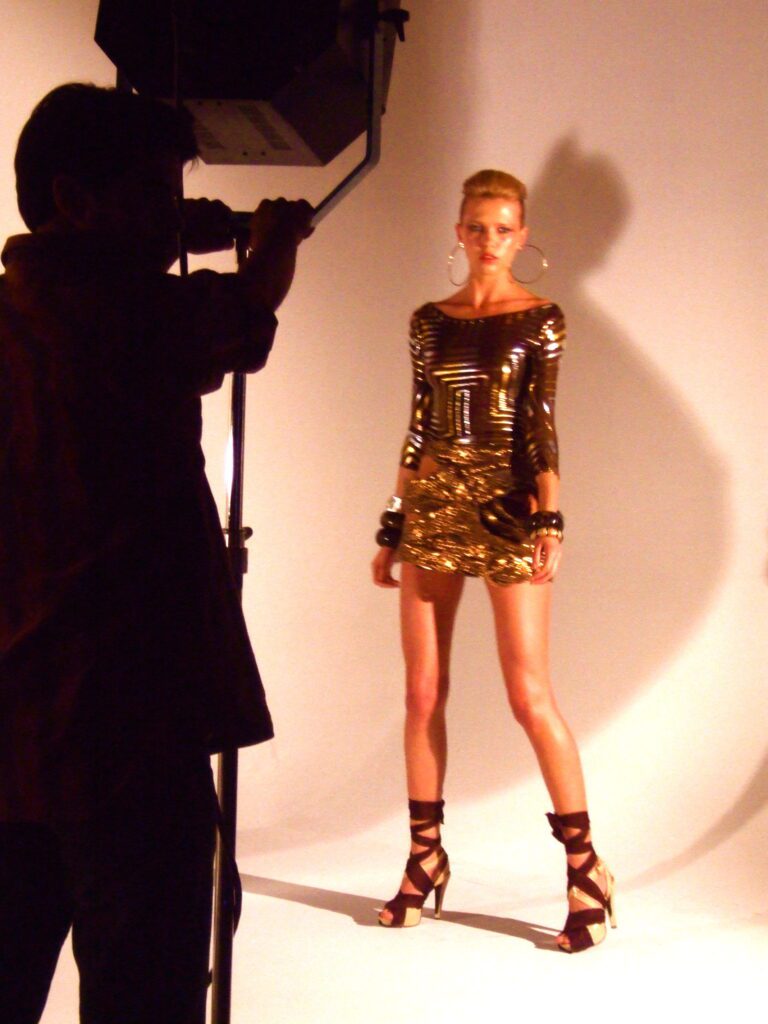 Both fashion and photography not only portray scenes, they also reveal truths about ourselves and the choices we make.
BOXeight's presentation successfully depicted the interplay between fashion and photography by presenting the rawness of the process, vivid and playful, before it becomes a finished product. Three designers in particular stood out for their artistic expression: Eduardo Lucero, Lloyd Klein, and Michael Costello.
Design by Eduardo Lucero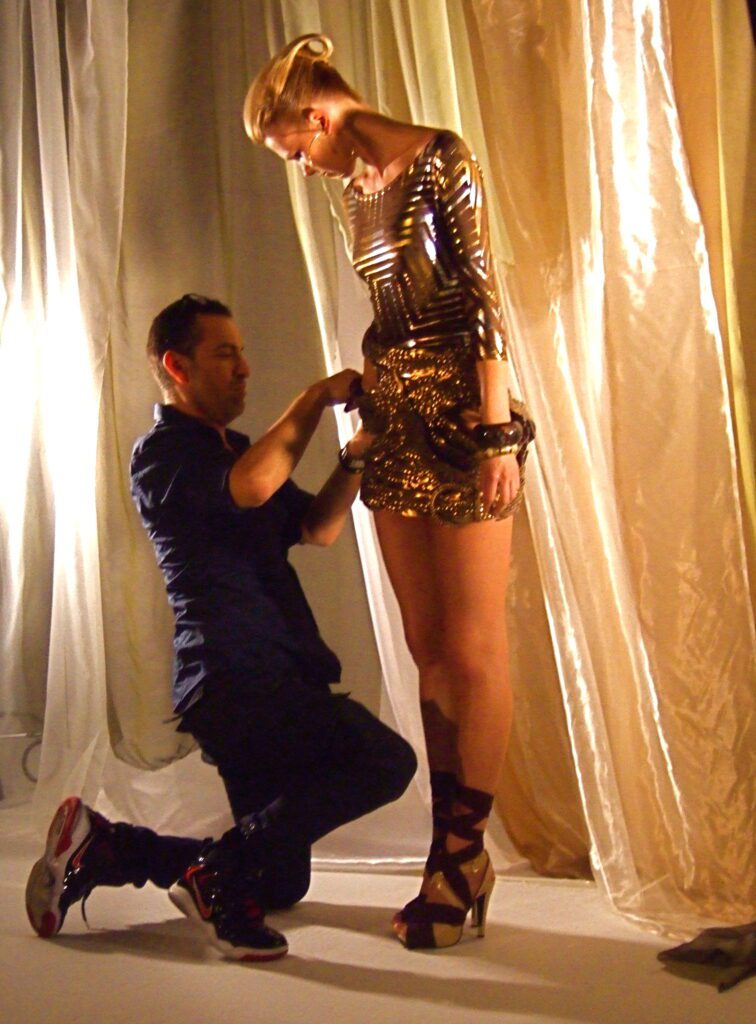 Eduardo Lucero's last name translates into "bright star" and his designs befit a shining star. In fact, Hollywood starlets favor his designs which accent a woman's curves.
His model appeared like a golden star from Mount Olympus, more Artemis than Aphrodite, ready to conquer the world. What is fashion if not our own body armor similar to the one worn by the knights of yore?
Designer Lloyd Klein, trained in architecture, once held the distinguished post of Head Designer for the legendary French Fashion House, Maison Madame Grès. The impact of this influential designer can be seen in Klein's work, in the intricate draping and cut of Klein's fluid gowns. His work also conjures another legendary designer, Madeleine Vionnet who draped her evening dresses like Greek statues.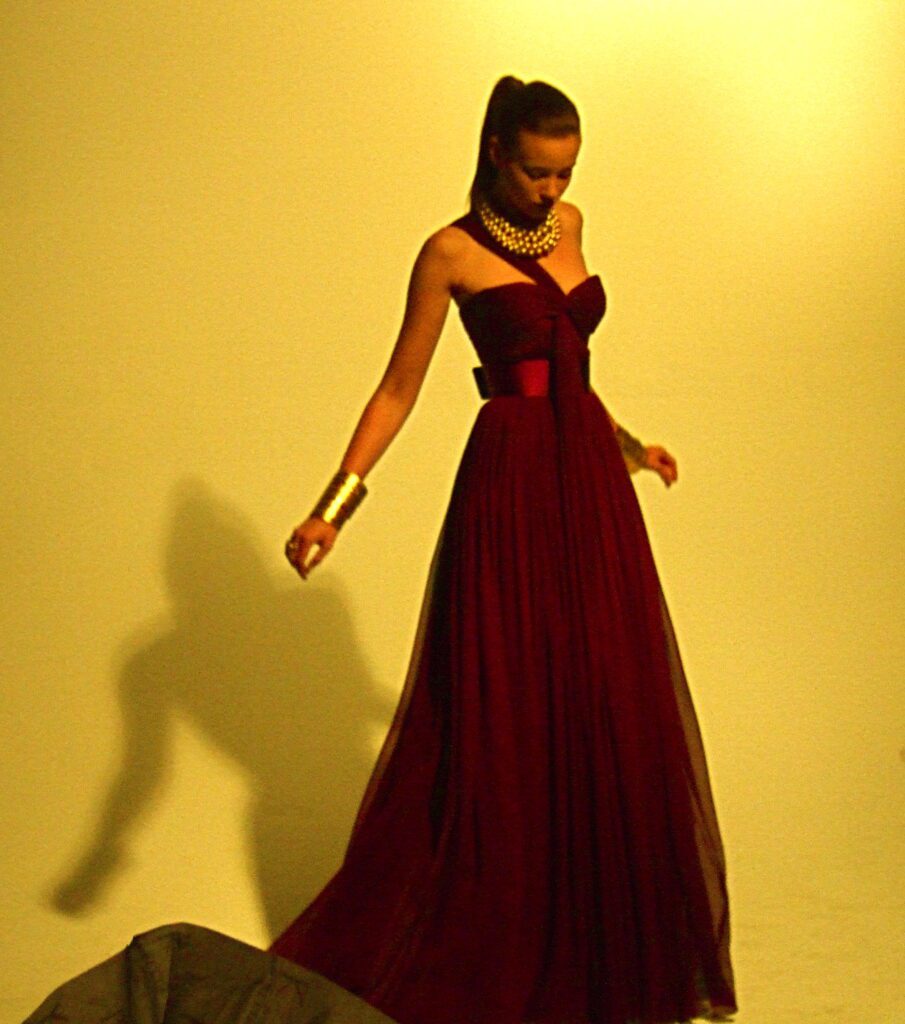 Left: Lloyd Klein dress, Box Eight Studios.
Above Right: Gown by Madame Grès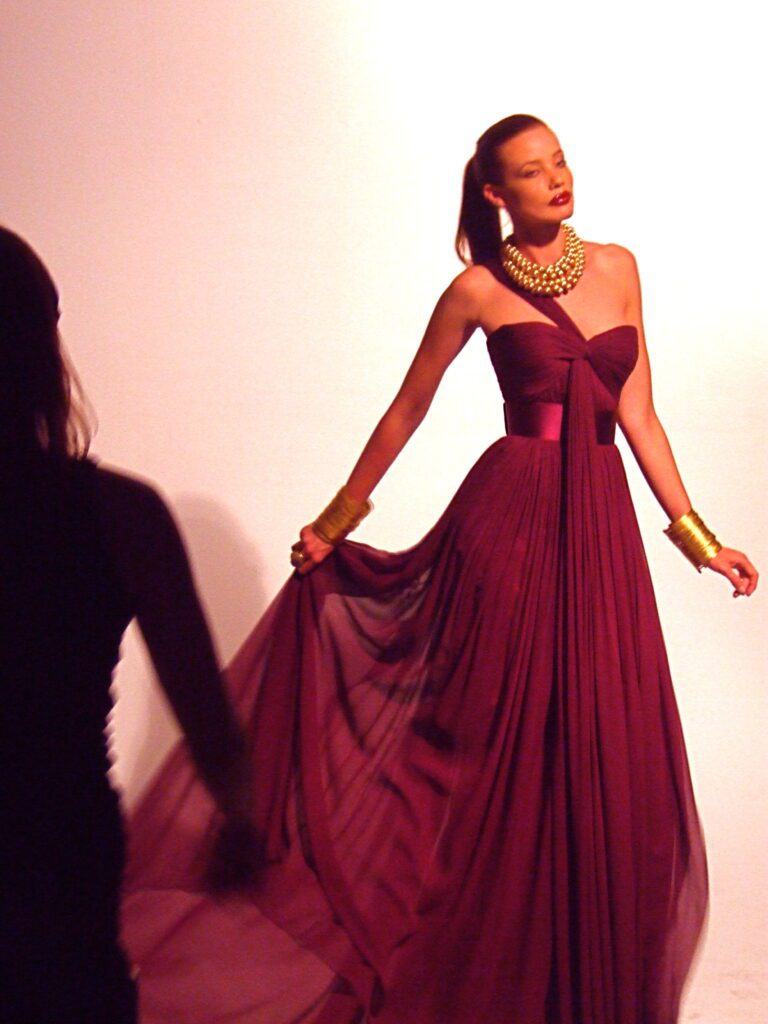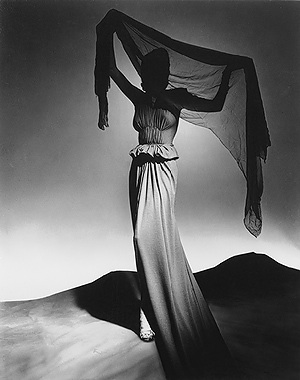 Above: Dress by Designer Lloyd Klein, Box Eight Studios.
March 20, 2010
The designs of Michael Costello, with their intricate embellishment and texture embody Haute Couture.
At age 14, Costello showcased his first couture collection garnering him attention in a piece by Vogue entitled "Los Angeles' Hidden Talent." At the age of 15 he opened his first boutique in Palm Springs.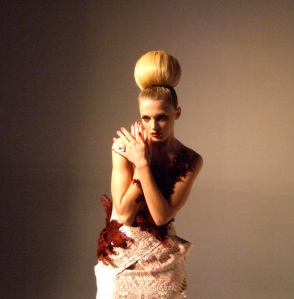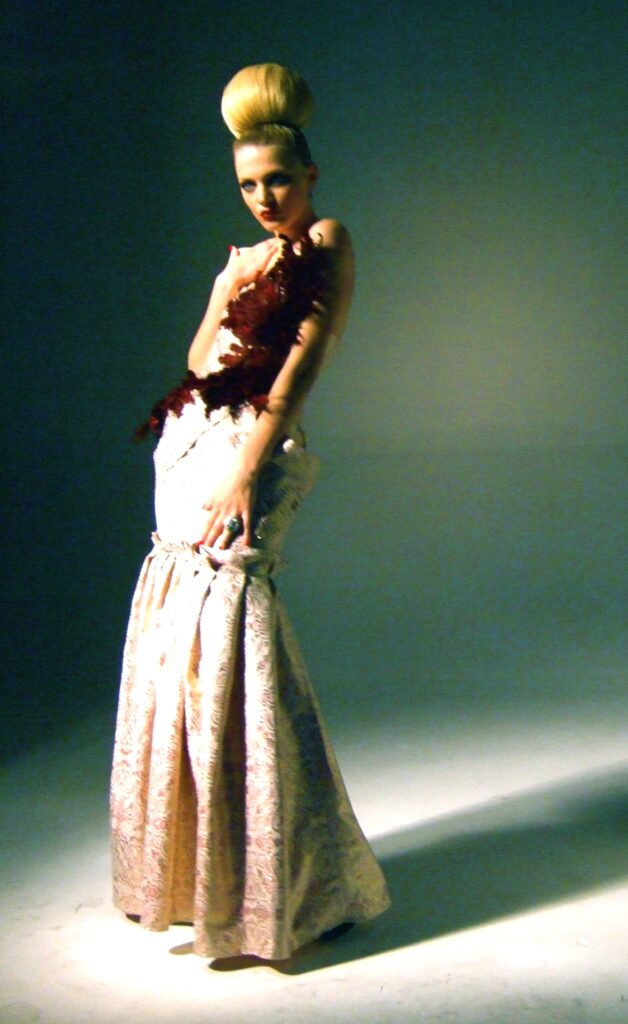 Costello started designing at age 4, the same age as a certain 18th century musical prodigy. The designs in Costello's Fall 2010 are evocative of 18th century court with its attention to detail and artistry.
One could almost imagine Marie Antoinette, the Princesse De Lamballe, and other aristocrats of the court dressed in Costello's sumptuous gowns as they nibbled on gateaux.
BOXeight's presentations showcased the artistry of Los Angeles designers making a statement as harbingers of good taste.
All captured by the every-watchful camera lens.
Design by Michael Costello, Box Eight Studios.
Dress below by: Michael Costello
Box Eight Studios.
March 20, 1010