The Magical World of Peter Lai: Fashion event Thursday Sept 8th at Pacific Asia Museum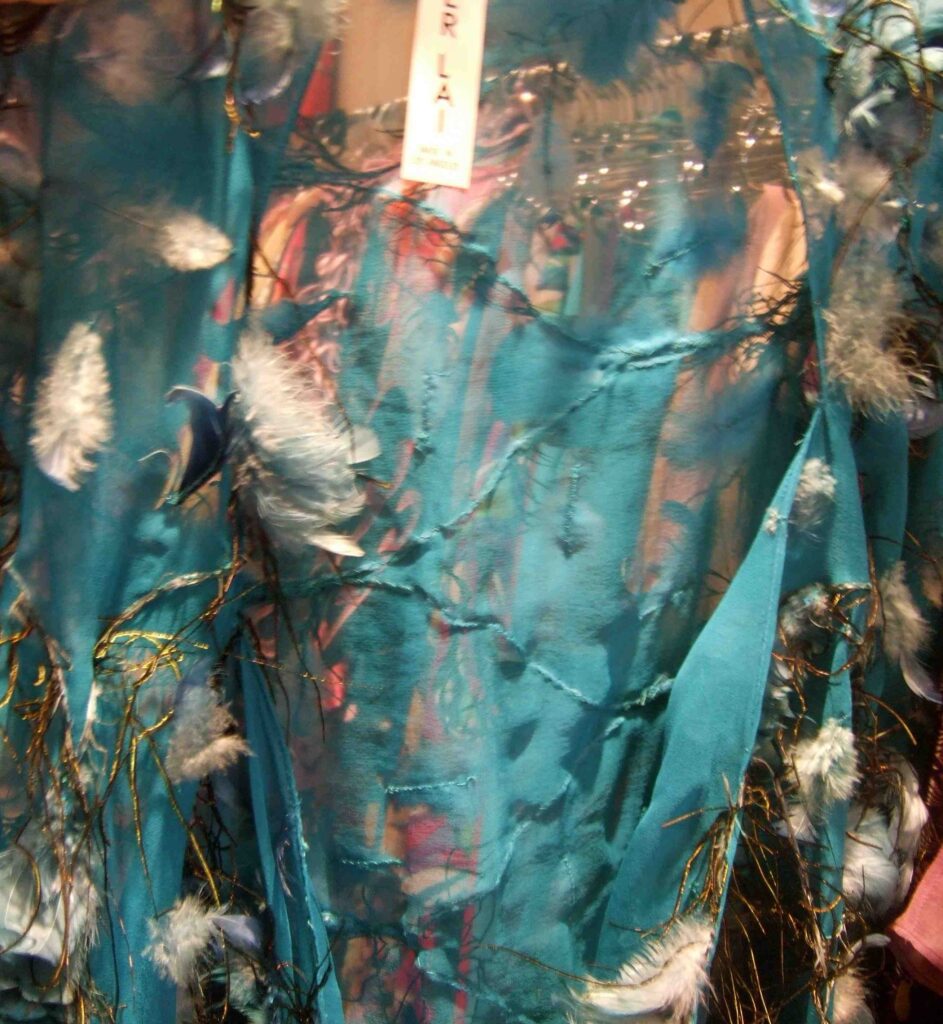 Stepping into the shop of San Marino designer Peter Lai is a step into a magical world. The visitor slips into a realm of Venetian masks, Chinese costumes imbued with symbolism from the Qing Dynasty, and contemporary Californian designs. A Hong Kong native, Mr. Lai was born into a family of costume designers for Hong Kong's opera, television, and film industry.
Mr. Lai's shop has been a fixture on Mission Street in San Marino for decades, and his exquisitely detailed gowns add glamour to museum galas and social events like the Save Venice ball.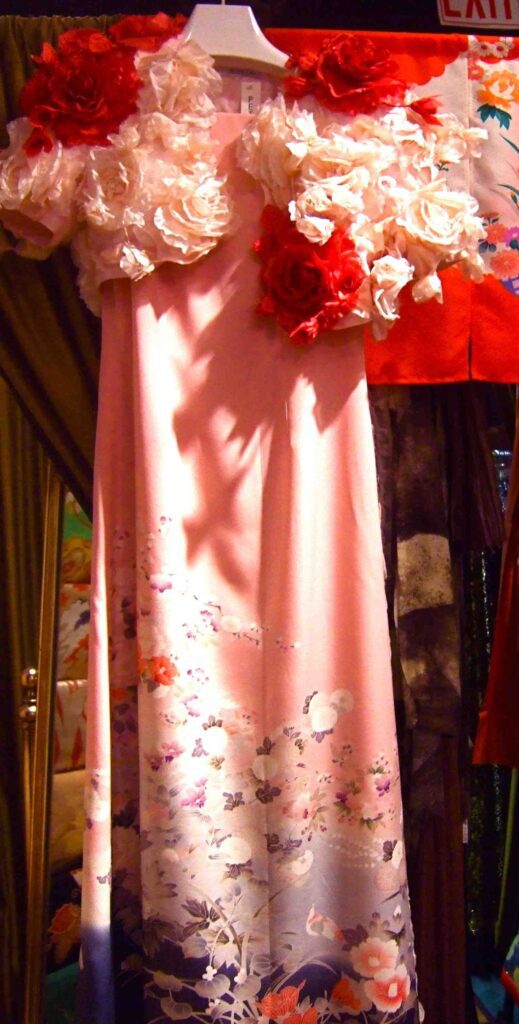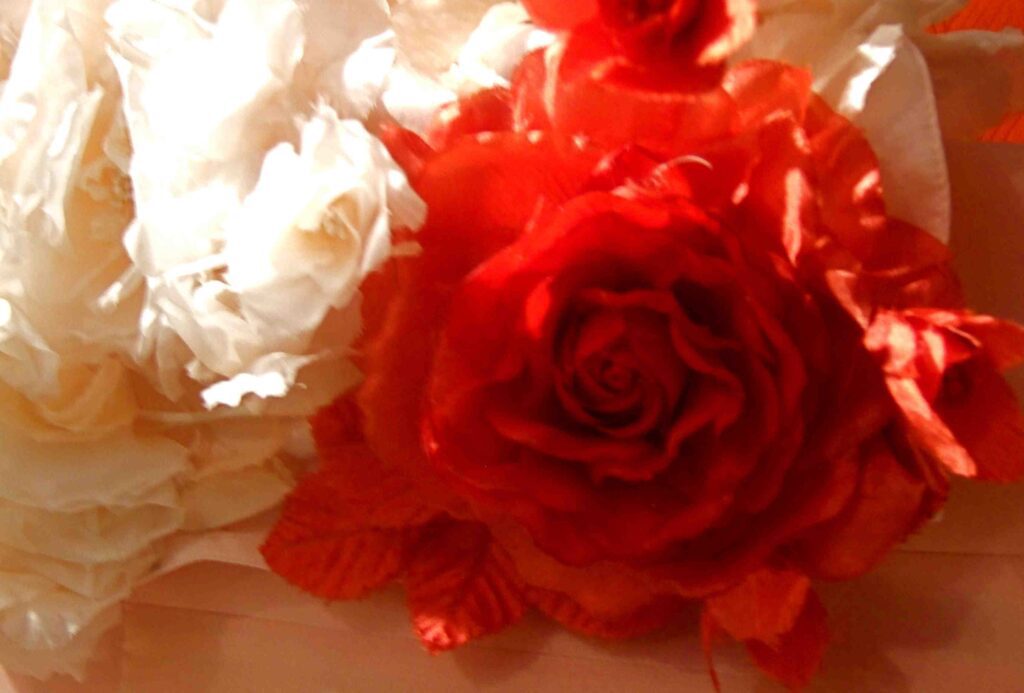 Left: Design by Peter Lai.
Right: Rose Detail, Peter Lai designs
In 2004, Mr. Lai won the Golden Needle designer award in a competition whose industry judges included Mr.
Blackwell, creator of the infamous Best and Worst Dressed list.Mr. Lai's creative and richly-crafted designs fuse cultures.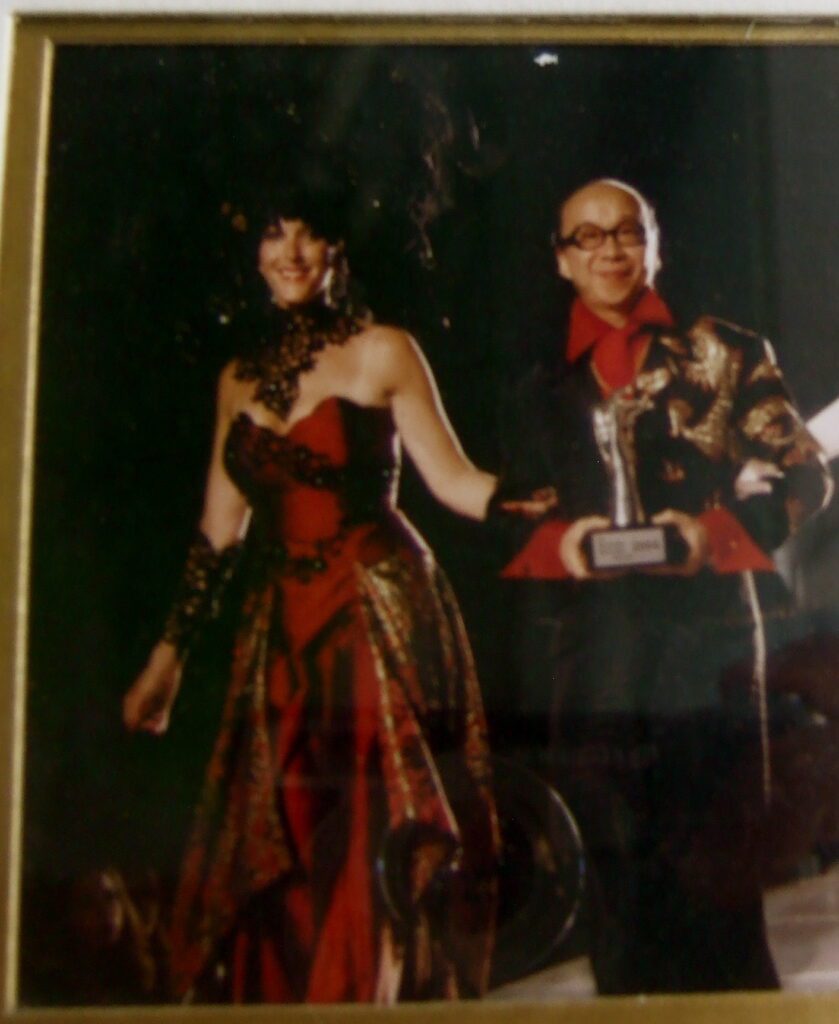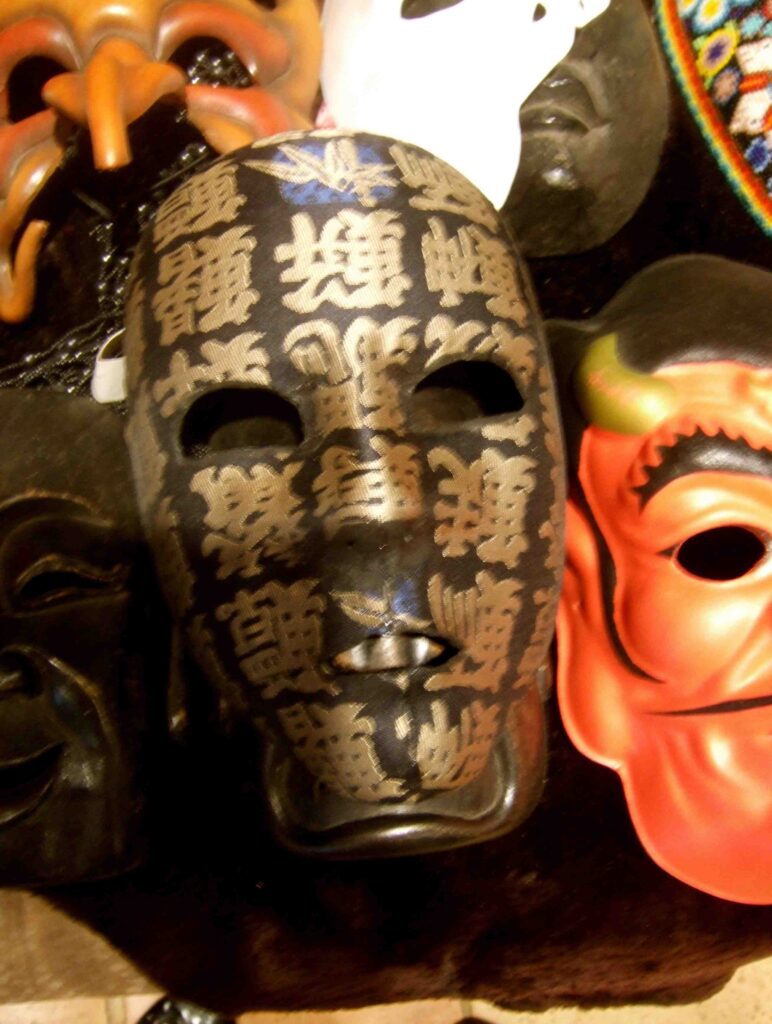 For instance, he uses Venetian masks as a base and infuses them with Asian-inspired motifs. Mr. Lai himself takes part in the theatrically mysterious, donning his own costumes, mask included, at dinner parties.
Photo: Mask by Peter Lai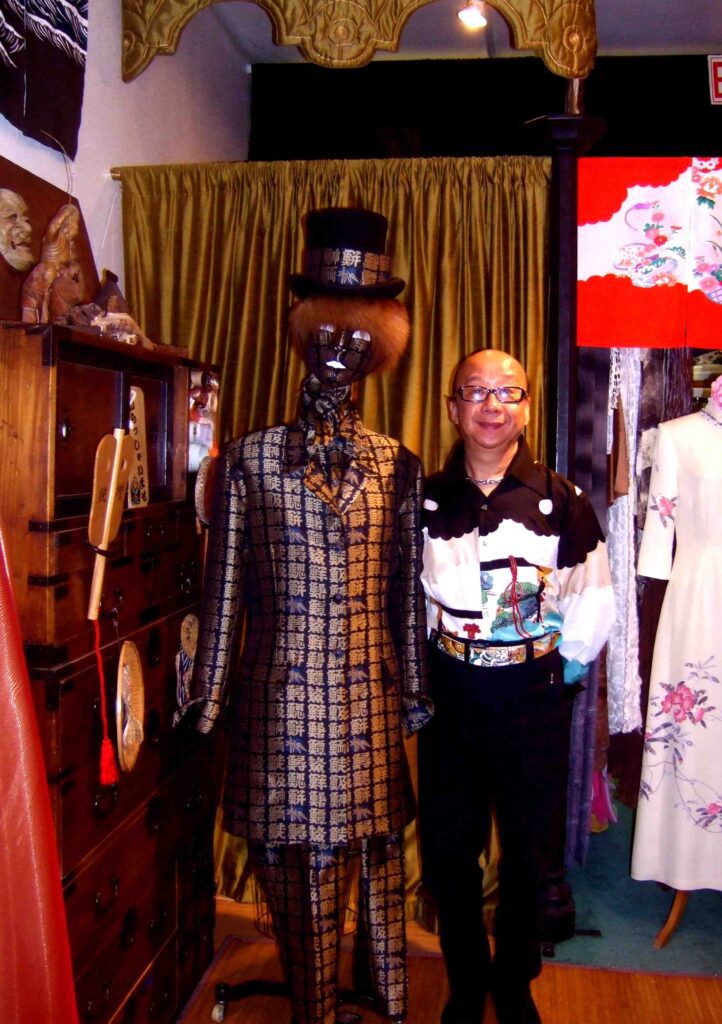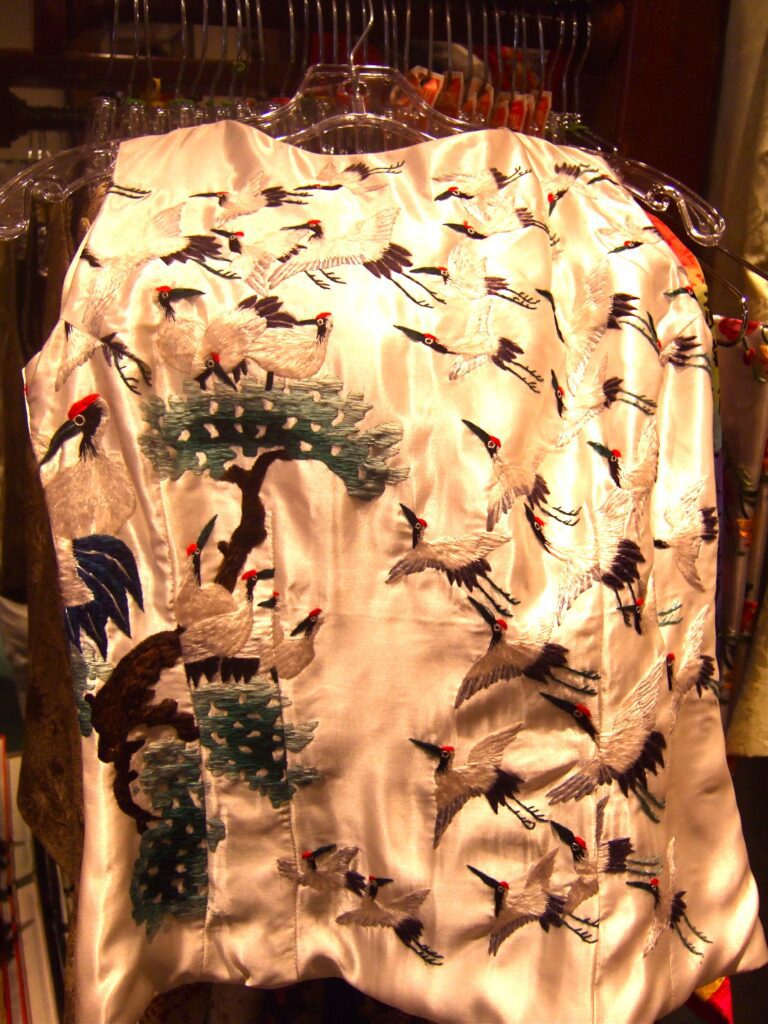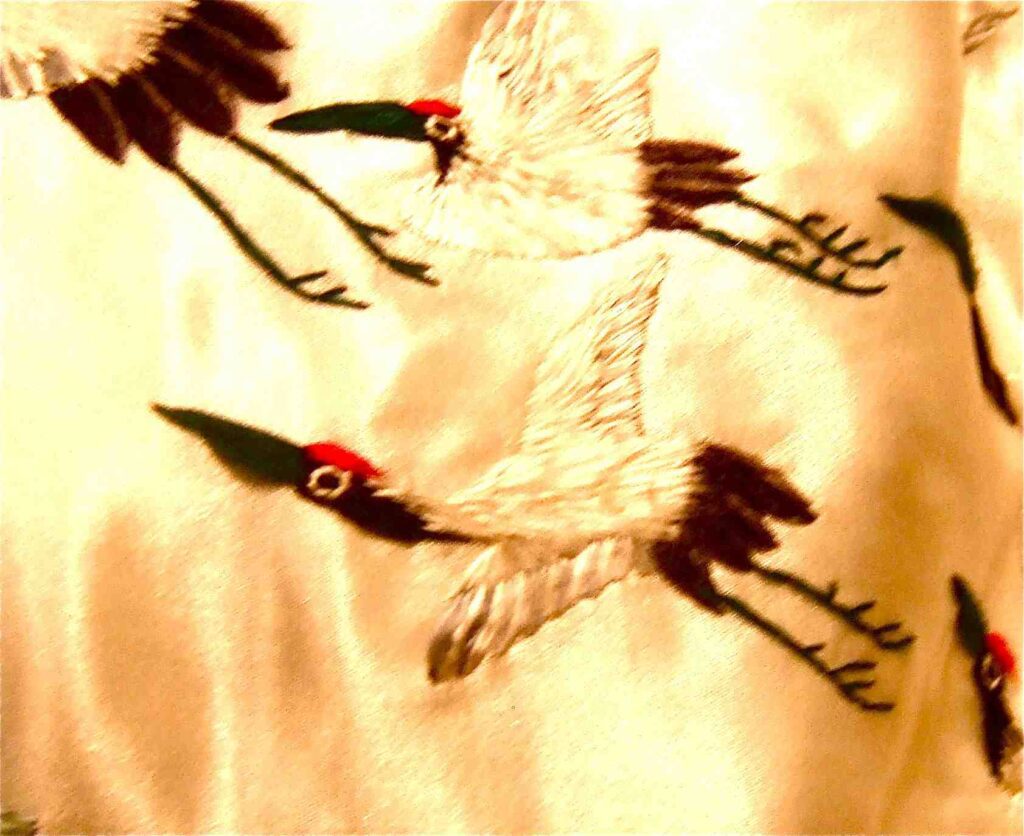 Photo Left: Designer Peter Lai next to his own design.
'Bob Mackie didn't recognize me', Lai revealed, "'he asked, 'Who are you?'" Ever full of surprises, Mr. Lai has also been a student of Kabuki for the past ten years and performed the Japanese art form in full costume this summer at the Hollywood Bowl.
This Thursday, September 8th, the Pacific Asia Museum will be hosting a fashion event with Peter Lai from 5:30-7:30 p.m. as part of the Festival of the Autumn Moon. For more information, please visit:
http://pacificasiamuseum.org/
Peter Lai. 2571 Mission St. San Marino, 91108. (626) 799-4645
From left: Vest by Peter Lai
Right: Detail from Vest