Flasback to last summer- Color Factory in NYC's Soho: "Kid-tested mother approved!"
The Color Factory in NYC's Soho-
a treat for the senses!
by
Leticia Marie Sanchez
Visting the Color Factory in NYC's Soho was like stepping into the whimsical novel Charlie and the Chocolate Factory.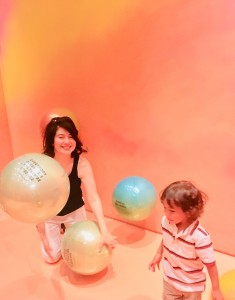 Even before entering the galleries we were greeted with savory Mochi and once inside treats galore: macaroons, vanilla blueberry gelato, and candies!
Left: One of many sweet treats on our visit:
Macaroons!
But the sweetest part of the day was the stimulating visual lesson on color!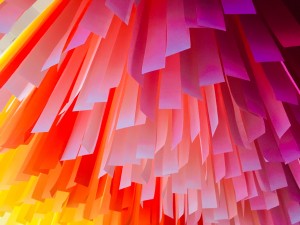 At the entrance of the exhibit
was 100 colors by
Artist Emanuelle Moureax.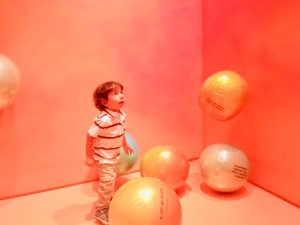 One of my son's favorite rooms was "Balloon Wishes" with a welcoming placard,
"When you wish upon a balloon/You find yourself in this Ombre Room." Each balloon had a delightful wish bestowed by a student from 826 NYC.
A room that was especially memorable and enriching to me was From Absinthe to Zephyr: An Alternative Alphabet of Unusual Colors written by Kassia St. Clair."
(Photo Below)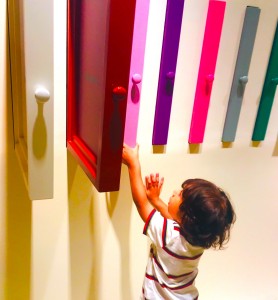 I learned that the color "Terra Cotta" comes from the Italian for "Baked Earth" and that "Nymphea" was a pink favored by Claude Monet.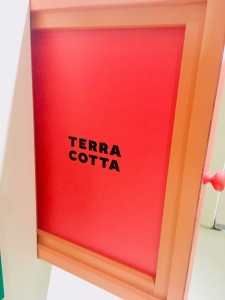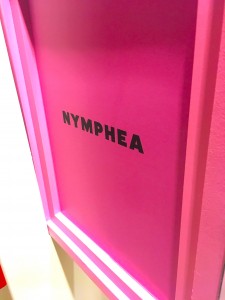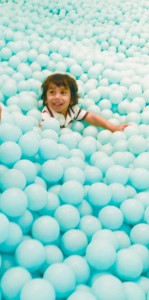 And of course, the ball pit at the end was a blast!
Tips: Buy tickets ahead of time online as when we went no tickets are sold at the door