Metropolitan Opera National Council Auditions: Western Region
February 7, 2022
|
|
Music
All Photography and Text © 2011 Leticia Marie Sanchez
All Rights Reserved.
Passionate singers, heavenly arias, storm clouds, and an adorable Jack Russell Terrier!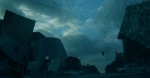 It was a dark and stormy night.
Or day, rather.
(Yes, there will be a canine featured in this operatic tale. No, it's neither Snoopy nor the Red Baron).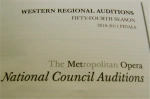 The Metropolitan Opera National Council Auditions!
Where contestants sing their hearts out for a chance to sing on the Met stage in New York..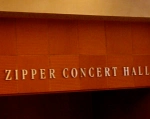 Zipper Concert Hall,
Colburn School of Music, Downtown Los Angeles:
Ten talented singers wait in the wings for their chance to shine…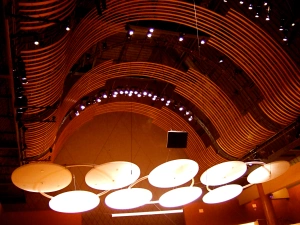 Audience-favorite,  Narine Ojakhyan's voice was heavenly as she sang "Regnava nel Silenzio" from Lucia Di Lammermoor, for which she received thunderous applause.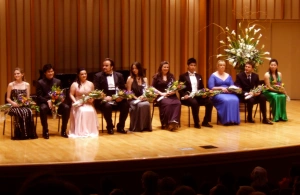 Winners:
Joseph Lim – 1st place and going to New York
Marina Boudart Harris – 2nd place
Narine Ojakhyan – 3rd place
Peabody Southwell  – Special Encouragement Award
ADDENDUM:

Wandering upstairs at the Colburn School Of Music, I bump into a familiar-looking sculpture.
Could it be Nipper?
The Jack Russell Terrier who illustrates the RCA Gramophone's with the painting "His Master's Voice?"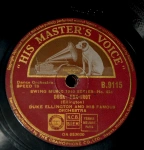 Indeed it was.
Here's Nipper on a Duke Ellington Record.