In the News: "Il Volo"- Can Opera be embraced by the GLEE crowd?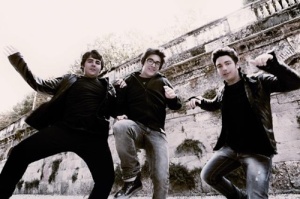 This Sunday's New York Times discussed the opera sensation"Il Volo," a popular teenage boy band that has teen girls swooning.
With appearances on TV shows like Entourage, can "Il Volo"  bring the love of opera to a mainstream teen audience?  "Il Volo" means "the flight"- let's hope that opera takes off in a wide audience of music-loving teens.
For the full story, please read:
http://www.nytimes.com/2011/10/02/arts/music/il-volo-the-teenage-italian-singers-go-on-tour.html?pagewanted=1&_r=1